SevenOneSeven Capital Management offers seven portfolios, managed both strategically and tactically. The portfolios are constructed with ETFs, as well as individual securities, depending on the risk tolerance, asset base, objectives and outlook of the investor.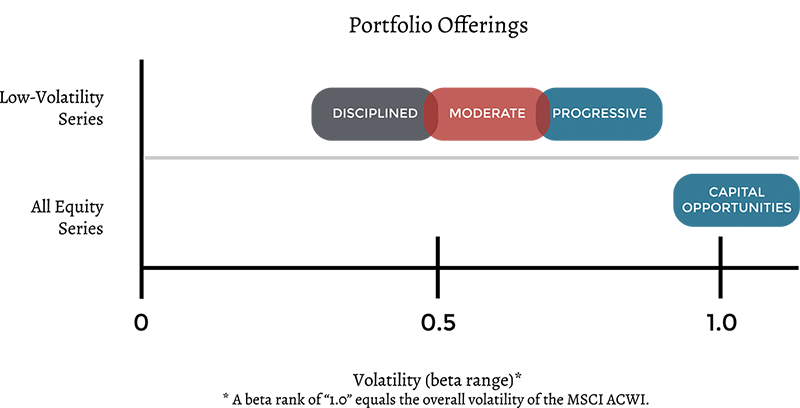 Our Philosophy
Our investment philosophy has been shaped through years of research and experience. Investing is part art and part science, and it requires both a quantitative and qualitative framework for processing and implementing ideas and strategies. As a team, we work to harmonize these literal and interpretive aspects with our core principles to provide value to investors.
Balanced Allocations – Proper weighting of stocks, bonds, other asset classes, and cash can help provide consistent returns to investors.
Broad Diversification – Putting all the "eggs in one basket" can leave investors exposed to undue risk.
Long-Term Vision – Time and patience can create more stability and higher yields.
Active Professional Management – Using managers' internal and external research, analytical tools, judgments and experience can add value to investor portfolios.
Methodologies
The team at SevenOneSeven Capital Management combines sound, strategic portfolio management with a tactical management overlay. By effectively combining both of these investment concepts, the team at SevenOneSeven Capital is able to meet client objectives and help achieve long-term goals.
(Buy-Side) Allocate to…
Diversified set of core holdings
Sectors/stocks that are poised to outperform
(Sell-Side) Allocate from…
If excessive valuation, based upon our fundamental analyses
If opportunity arises to allocate capital to more compelling investments
If loss of confidence in manager or management team
If there is a change in management investment thesis, relative to original conclusion
Information has been obtained from sources believed to be reliable and are subject to change without notification.  The information presented is provided for informational purposes only and not to be construed as a recommendation or solicitation.  Investors must make their own determination as to the appropriateness of an investment or strategy based on their specific investment objectives, financial status, and risk tolerance.  Past performance is not an indication of future results.  Investments involve risk and the possible loss of principal.